Mumbai: With government support dwindling and the private sector reluctant to loosen its purse strings, funding for cultural events, be it art, cinema or literature, has become a major challenge. Gargi Gupta surveys the bleak moneyscape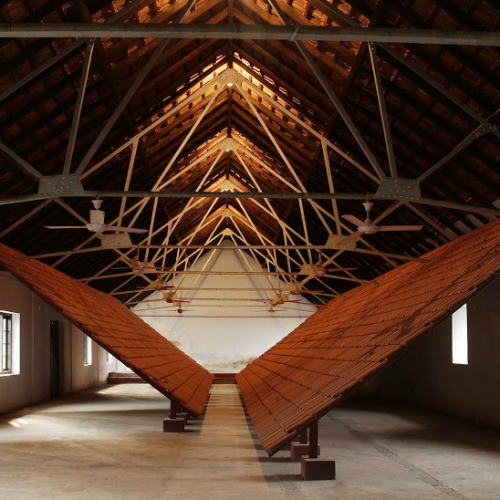 The second edition of the Kochi Muziris Biennale (KMB) finally opened in Kerala's picturesque seaside town on Friday. It had been touch and go with organisers, artists Riaz Komu and Bose Krishnamachri, struggling to gather funds for the 108-day event featuring artworks by 94 artists from 30 countries displayed across the twin towns of Kochi and Ernakulam.
Until even a month ago, the organisers were Rs.15 crore short of the Rs.26 crore budget. But, in a last minute fund-raising drive, they mobilised the art community outside and the business community within Kochi, which had benefited immensely from the spike in visitors and tourists at the 2012 Biennale. The result was a series of large donations. Some corporate sponsors like the Zee Group and T.V. Narayanan Kutty, a Malayali-origin businessman from West Asia who pledged Rs 1 crore a year, also came forward.
Even so, "we are in a financial crisis", says Komu. The main reason for this is the Kerala government backing out of its promise to fund the Biennale.
The Kochi event is not the only one facing funding problems. Be it in the field of art or literature or even cinema, there has been dwindling interest from not just the government but even the private sector, leaving organisers scrambling for funds.
Not just art
Mita Kapur, producer of the Crime Writers Festival, the first edition of which is to take place in Delhi in mid-January 2015, faces similar worries. Though she has found a title sponsor, funding remains a challenge. "Despite being held in the capital and about a genre that is popular, we're still in deficit. We are managing because embassies and publishers have come forward to sponsor the travel expenses of writers, or host a dinner or a lunch. But the response from corporate houses has been very poor."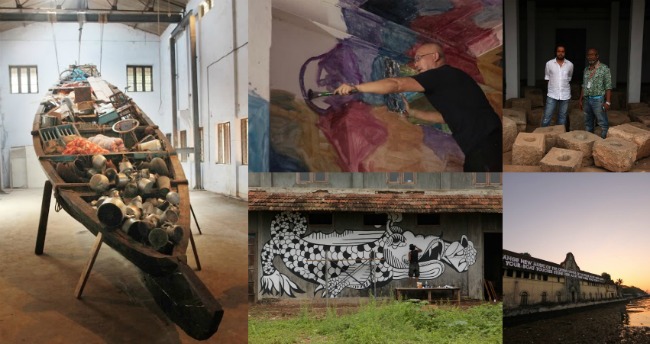 In August this year, the Mumbai Film Festival, organised by MAMI (Mumbai Academy of Moving Image), was in a similar plight after its principal sponsor Reliance Entertainment pulled out. With no way to raise its Rs.5 crore budget, the festival would have had a no-show this year had it not been for a Twitter campaign that pulled in deep-pocketed Bollywood wallahs, industrialists and film-crazy locals to raise Rs.3.5 crore in just two weeks.
Cultural organisations, especially independent, non-profit ventures, have never had it easy in India. Take the case of the National Centre for the Performing Arts (NCPA), Mumbai's, and India's, premier multi-cultural centre. Initially set up with funds from the Sir Dorabji Tata Trust, NCPA has been running on what it makes from ticketed events, interest from a corpus fund and membership fees.
According to K.N. Suntook, its chairman, the NCPA urgently needs funds to meet its annual running costs of Rs.30 crore. It got Rs.40 crore from the auction of its founder Jamshed Bhabha's art and antiquities collection, but barring Citi Bank and Mastercard, which sponsor the Symphony Orchestra of India, few companies - not even the Tatas - have come forward to back it, he says. NCPA desperately needs to upgrade its studios, engage consultants and step up outreach programmes, and has its hopes pinned on Rs.372 crore from the sale of the Bhabha bungalow in Malabar Hill. But that money is stuck at the charity commissioner's office and is yet to come in, says Suntook.
The global example
Until the 1980s, the arts sector in India was largely government funded, with institutions like the ICCR, Lalit Kala Akademi and National Gallery of Modern Art giving out scholarships, buying artworks and putting up shows.
In the US, the National Endowment for the Arts gets funds from the federal and local governments, and various state agencies. But foundations set up by philanthropic individual, community forums and corporates - the Andrew Mellon Foundation, Walton Family, Bill and Melinda Gates Foundation - also contribute significantly. It is the same in the UK, where Arts Council England, a semi-autonomous body funded by the government, and the National Lottery support art and artists.
In China, on the other hand, the government is mandated by the constitution to support the arts. But since 2006 it has been steadily cutting funding while also pushing the state-owned arts institutions to become more efficient and look at ways to become self-sufficient financially.
On a recent visit, Suntook was amazed to see the infrastructure for Western classical music. "In 1972, Western classical music had been banned and yet today it has the most amazing conservatories, players and halls. At any performance of the Berlin Philharmonic, you will be sure to find one or two Chinese or Japanese players. At the China NCPA, its director told me that he had 25 fundraisers. I attended a performance of the China Philharmonic Orchestra in Beijing and was stunned to find that they were sponsored by companies like UBS, Nestle and Cadbury. Why don't they do it here?"
The India story
In India, the story is sadly different. Since the 1990s, government support has receded for a variety of causes– dwindling coffers, the free market ethos, and inefficiency and corruption. Thus, the sarkari India Triennale, organised by the Lalit Kala Akademi since 1968, has not been held since 2005.
"You can't really blame the government," says Amin Jaffer, international director of Asian art at Christie's. "There are far more pressing demands for funds in India than the arts."Besides, the state is a capricious source of funds."
Alyque Padamsee, a doyen of English theatre in India, disagrees. "Remember what Nehru said about first filling their stomachs and then filling their minds? Education in itself is not enough; culture - classical music, dance, good films - gives sustenance to the soul. What would Rome or Greece be without its amphitheatres or England without its museums? Culture, unfortunately, is seen as something elite, effete. It is not. Did you know that there are as many as 40 English theatre groups in Mumbai alone?" Padamsee, who recently revived his blockbuster production, Jesus Christ Superstar, first mounted 40 years ago, collected Rs.1 crore in sponsorships from private companies but says "it was an uphill task".
There are other issues with getting government funds. "There is, for one, the elaborate manner in which you have to apply. Then come the auditors, people who have just no idea about the arts. How do explain why you had to get Zakir Hussain and not some local tabla player," says Suntook. The NCPA has received around Rs.4 crore from the government for expansion of its theatres.
With the state pulling back, much of the private sector is also not generous about espousing cultural causes. "Arts comes way down the list of priorities of CSR funding," says K. Sunil, a founding trustee of the Kochi biennale and executive creative director at advertising film W+K, which handles the accounts of biggies like Indigo and Bharti Airtel with large marketing budgets.
His colleague Komu is hopeful that there will more support from the corporate sector for the arts with cultural institutions brought under the ambit of CSR in the Companies Act this year. "The initiative is still new. From next year onward we will make private companies a greater focus for our fund-raising efforts."
The National Culture Fund (NCF), set up by the government as a PPP funding mechanism, has not had more than a handful of donors from the private sector. It is largely public sector giants like BHEL that have contributed.
"Unlike in the West where companies consider it a matter of pride to sponsor initiatives in public museums and libraries such as the Metropolitan Museum, in India the private sector tends to look down on public arts institutions," explains Jaffer of Christie's. However, there are exceptions – like the Anish Kapoor show in 2010 held simultaneously at the NGMA in Delhi and Mehboob Studios in Mumbai, jointly sponsored by the Tatas, Louis Vuitton and the ministry of culture.
Besides, corporate sponsors have their own agenda. As Kapur, who was associated with the Jaipur Literary Festival in its initial years and organises the Mountain Echoes literary festival in Bhutan, says, "Every sponsor will take his pound of flesh."
Suntook too is wary of approaching corporates. "There are always strings attached. Give us 50 seats in the front row, one sponsor demanded."
New models
And when it comes to experimental ventures, funds are generally scarce - unless the artists themselves have come forward to collect funds. Take, for instance, the Khoj International Artists' Association, an "open-ended, experimental space" for young artists. Many of India's top artists like Subodh Gupta, Bharti Kher and Manisha Parekh are co-founders. But for all its success, Khoj has also not had an easy time getting funds.
For the first decade of its existence, Khoj got institutional funders such as the Ford Foundation, Hivos and India Foundation for the Arts. But it had to look elsewhere for funds as the spread and quantum of its activities increased. Of late, European cultural bodies such as British Council and Pro Helvetia, collectors like Lalit Narula and Nitin Bhayana as well as companies like Camlin have given funds.
Another funding route that a number of independent arts organisations are taking these days is crowd-funding. The Kochi Biennale is trying it out and late last month Art Basel, the organisation that runs the world's biggest international art fair, announced that it was partnering with Kickstarter to gather $1 billion to support for selected art projects.
Leveraging social media to bring together an amorphous community united by their interest in art, will crowd-funding emerge as a viable source of funds for the arts – one that frees them from dependence on shrinking government funds and a capricious corporate or individual charity?