Indian Institute of Management (IIM) Kozhikode and the Ministry of Human Resources Development are organising the Pan-IIM World Management Conference from November 5 –8. The theme of the conference, 'Globalizing Indian Thought' focuses on Indian management approaches like jugaad innovation that have found international recognition in recent times. The conference aims at bringing together global scholars to deliberate on issues that will impact global management thoughts in the years to come.
Management conference in Indian Institute of Management (IIM)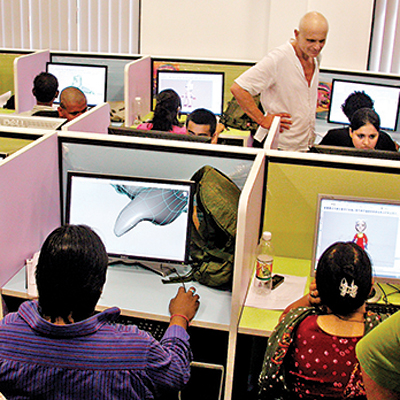 Short film competition
The U.S. Consulate General, Mumbai's is organising a short film competition on 'Women's Safety and Empowerment'. Participants must submit 3-5 minute videos in the form of stories, testimonials, ads, public service announcements, or any other format which depicts the safety or empowerment of women in some way. The contest is open to Indian nationals residing in the states of Chhattisgarh, Gujarat, Goa, Madhya Pradesh and Maharashtra. The submitted videos must be original and produced within the past two years. For more details visit: http://mumbai.usconsulate.gov/gbvfilmcontest.html
Animation awards
The Maya Academy of Advanced Cinematics (MAAC) is accepting entries for the 24 FPS Annual International Animation Awards 2014 to be held in Mumbai. The awards are spread across different categories including exclusive student awards for best VFX short film, game design, TV series, animated film etc. Students, professionals and studios from across the world can send their entries for the different categories. For more details: http://www.maac24fps.com/awards
Shopper marketing programme
MICA is conducting a three day management development programme on 'Shopper Marketing: Turning Shoppers into Buyers', from November 13-15 at its campus in Ahmedabad. The programme is aimed at professionals working at senior and middle level management positions, in the area of marketing, branding, advertising agencies or retail. Participants will understand the essentials of shopper marketing, complex decisions of shopper behaviour, trip and shopper types, shopping currencies and shopper marketing processes.
Business competition
Henkel has opened registrations for their eight Innovation Challenge. Students across the world from all disciplines can participate in this completion and are expected to submit ideas for sustainable products and technologies. A team of two students must indentify market trends and challenges in the Adhesive Technologies, Beauty Care or Laundry and Home Care sector. The winning team will receive an around-the-world ticket worth 10,000 Euros. The last date to submit ideas is December 10. For more details: www.henkelchallenge.com