As a mom of three sons, Melissa Joan Hart knows her way around the boys department. Her only problem? The selection of tees and denim duds that the actress wanted to add to Mason, 8½, Brady, 6, and 23-month-old Tucker's wardrobes weren't available.
Melissa Joan Hart Launches Cool Boys Collection via people magazine
So Hart did the next best thing: She teamed up with husband Mark Wilkerson and together the couple created King of Harts, a surfer meets cool school boy collection of kiddie clothes.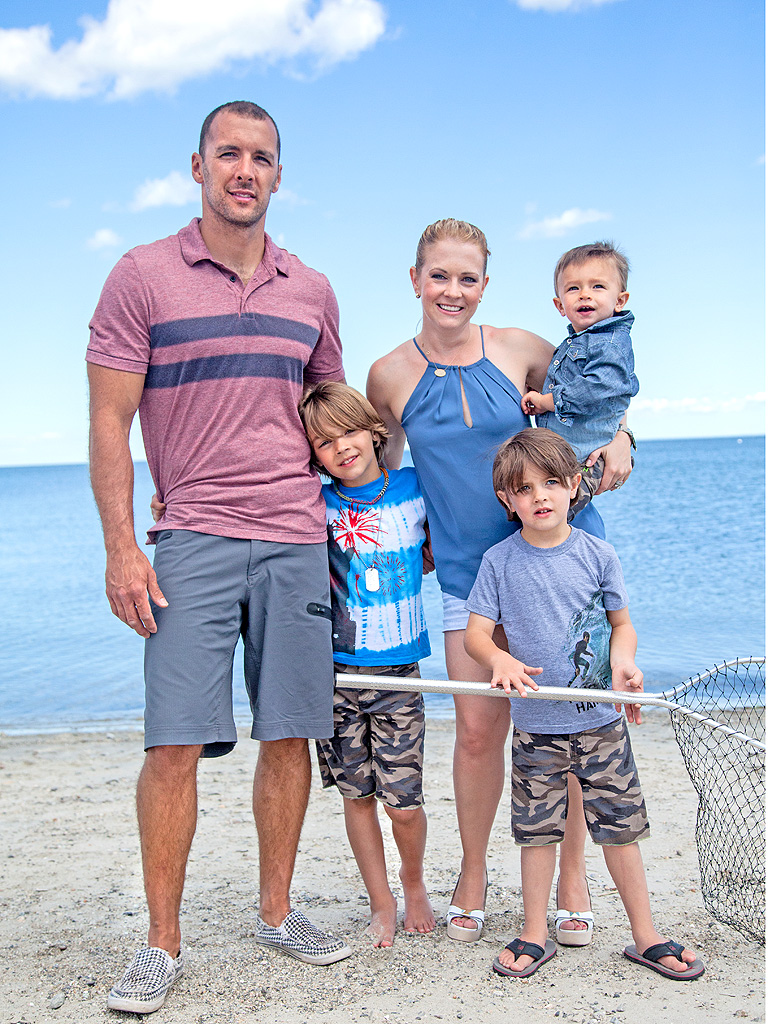 Available in sizes 2 to 12, the line is full of bright tops, chambray shirts, vintage-inspired jean jackets and mix-and-match bottoms.
The Melissa & Joey star opened up to PEOPLE about everything from her new designer role, three of her favorite models (her boys!) and working with her husband.
This interview is taken from PEOPLE Magazine through Melissa Joan Hard King of Harts
PEOPLE: How did you find time to balance Melissa & Joey with starting your own clothing line?
Melissa: Between full-time mom, M&J and directing a Christmas movie for Lifetime this summer, it's taken a lot of extra focus to start King of Harts.
But this has been a dream of mine since my first son was born 9 years ago and I'm thrilled it has finally launched.
PEOPLE: I've heard so many people say it's hard shopping for boys clothes — did that play into creating a cool line that parents and kids would enjoy?
Melissa: Definitely! Mark and I were frustrated by the lack of interesting options in the boys section at most stores and that we couldn't find any graphic tees that didn't have licensed super heros on them.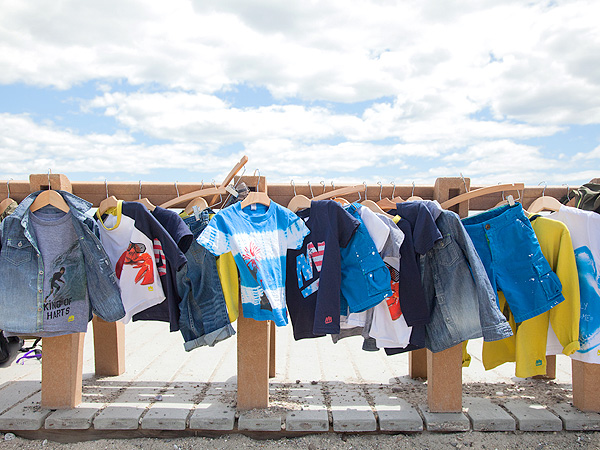 PEOPLE: What was it like working with your husband on the launch? Did you ever have to (want to!) veto his input?
Melissa: Being in business with family is tricky. But he loves the design aspect and I like the business side of things, so it's a nice balance … But it's not without it's all-out arguments.
PEOPLE: What's your favorite look from the line?
Melissa: I love our button down chambray shirt for school picture day and the lobster with silly sunglasses tee for everyday or camp. There will be an animal humor graphic that will show up every season of the line.
PEOPLE: You've mentioned that your boys have very different personalities — how does that tie in to their sense of style?
Melissa: Each of the boys (and their friends) have weighed in on favorites from the line so we know we have represented many personalities and preferences in the line.
Plus, kids go through phases constantly and change their minds weekly so it's good to have options.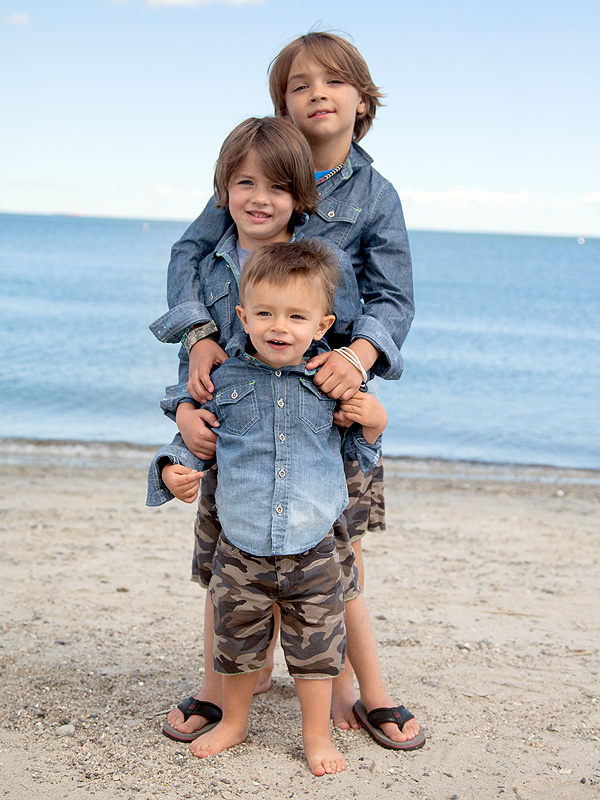 PEOPLE: What role did each of your boys play in King of Harts? Are any of them total hams in front of the camera?
Melissa: Brady was a trooper at our spring '15 photo shoot. Mason won't smile these days which was tricky, but Tucker is just hard to get to hold still.
PEOPLE: Every little boy's wardrobe should include a _.
Melissa: Cool pair of jeans and a great seasonal jacket.
PEOPLE: What's up next for you? What can people expect to see on Melissa & Joey? Any fun surprises fans can look forward to?
Melissa: We will have a fun "witchy" type reunion Halloween episode first up. And I'm super proud of the Christmas movie I just directed for Lifetime that has yet to be named.
PEOPLE: Is there anything else you'd like us to know about King of Harts?
Melissa: We are super proud to say that all of our King of Harts pieces are made with awesomeness in the U.S.A!
We also are excited that KOH will benefit kids around the country in need with our association with Youth Villages. You can find info about the line and the charity.
– Anya Leon